12 best masterpieces that students must listen
masterpieces
student
listen
music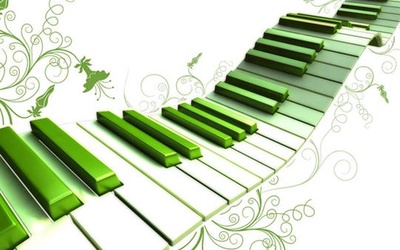 1. Saint-Saëns - Carnival of the Animals It's a beautiful, funny and clever zoological fantasy.
2. Prokofiev - Peter and the Wolf Each character in this tale is represented by an instrument in the orchestra. The duck by an oboe, the grandfather by a bassoon, the bird by a flute and the wolf by three horns.Instrumentalist use to show the instruments to the children before a performance, to help them to understand the unique sound of each orchestral instrument.
3. Victor Herbert - March of the Toys from Babes in Toy Land. This masterpiece wove together various characters from Mother Goose nursery rhymes into a Christmas - themed musical extravaganza.
4. Clowns and Kids Suites - Alfred Schnittke - a piece of lively and engaging music for children where they can clearly hear all the instrument played by the symphony orchestra: - strings, brass, percussion, woodwinds.
5. Star Wars Theme - John Williams A well known and loved musical theme,wich use the leitmotif, or a series of musical themes that represents the various characters, objects and events in the films.Would be great for kids to make the connection between a character or an event and the music theme
6. Strauss - The Beautiful Blue Danube - It's Strauss most famous piece of music, that make him earns his nickname 'King of the Waltz'. From the shimmering strings at the start to its fantastic waltz tune and meaty music played by the cellos, Strauss takes us on a gloriously descriptive musical journey.
7. Mozart - Eine Kleine Nachtmusik - the real title for this perennial Mozart favourite is Serenade No. 13 in G, although it's the piece's informal title, "Eine Kleine Nachtmusik" that has stuck.
8. Tchaikovsky - The Nutcracker This music is adored by families and young children all year round, even though it can charm Christmas audiences. See also - Waltz of the Flowers, Dance of the Sugar Plum Fairies and Dance of the Reed Flutes.
9. A. Ponchielli-La Gioconda-Dance of the Hours It's a short ballet, act 3 finale of the opera La Giaconda composed by Amilcare Ponchielli. It depicts the hours of the day through solo and ensemble dances. The dance is intended to symbolize the eternal struggle between the forces of light and darkness.
10. Handel - Water Music Handel's Water Music is made up of three wonderfully jolly orchestral suites, which are easy on the ear and jauntily life-affirming. Each movement it's packed with catchy and famous tunes, being based on a dance style - but it's Suite No. 1 that is the most popular.
11. Bizet - Overture to Carmen Bizet's second opera is so packed full of memorable melodies that it's guaranteed an almost permanent position as the world's most popular and frequently performed opera.
12. Beethoven - Für Elise It's a piece that might inspire musically inclined kids to do their piano practice. The piano tune is short, sweet and beautifully simple.